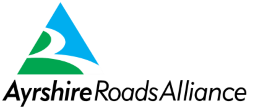 SAC No. 10243
South Ayrshire Council
( Station Bridge , Ayr )
(Temporary Road Closure) Emergency Notice 2023
NOTICE is hereby given under Section 14(2)(b) and 15(8)(b)(ii) of the Road Traffic Regulation Act 1984, as amended, and of all other enabling powers, that the following Traffic Management restrictions detailed below continue in force:–
Road Closure – Station Bridge .
Affected length of road – A70, Station Bridge , Approx. 110 metres from roundabout to junction Smith Street
Reason for restriction – For public safety following the fire at Station Hotel and concerns over the structure.
Period of restriction – The notice follows on from the previous notice issued on 28thSeptember 2023 continuing the restrictions already in force at times when the appropriate signs are displayed from 19 October 2023 at 00:01. This Notice will cease to be in force 21 days from the date below unless continued by a Temporary Traffic Regulation Order under Section 14(1) of the Road Traffic Regulation Act 1984.
Alternative route –The public are asked to allow extra time for journeys and plan route in advance

Signed -


Head of Roads - Ayrshire Roads Alliance
Date – 19th October 2023
Legislation Information
Section 14(2)(b) and 15(8)(b)(ii) of the Road Traffic Regulation Act 1984, as amended, and of all other enabling powers
Attachments:
Map_SAC10243.pdf
TemporaryNotice_SAC10243.pdf