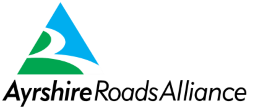 SAC No. 10203
South Ayrshire Council
(B77 Kirkoswald Road , Maybole)
(Temporary 20 mph Speed Limit) Notice 2023
On 7 September 2023 the Council, in exercise of the powers conferred on it under Section 14(1)(a) of the Road Traffic Regulation Act 1984, as amended, and of all other enabling powers, made the above-named Order, to improve road safety local to a school.
20 mph Speed Limit - B77 Kirkoswald Road , Maybole - from a point 200 metres west of the extended centre line of the Crossraguel View eastward to a point 160 metres east of the extended centre line of Crossraguel View. A total distance of 360 metres.
The Order commences from 18 September 2023 and has a maximum duration of 18 months, or until the works are completed, whichever is earlier. The speed limit is expected to be in force from 18 September 2023 at 00:01 until 17 March 2025 at 23:59.
The Order will be implemented only at times when indicated by the display of appropriate speed limit signs in accordance with the Traffic Signs Regulations and General Directions 2016, as amended.
Legislation Information
Section 14(1)(a) of the Road Traffic Regulation Act 1984, as amended, and of all other enabling powers
Attachments:
Map_SAC10203.pdf
PublicNotice_SAC10203.pdf