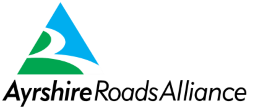 SAC No. 10042
South Ayrshire Council
(St Meddans Street & Victoria Street, Troon)
(Temporary Prohibition of Waiting) Order 2023
On 15 June 2023 the Council, in exercise of the powers conferred on it under Section 14(1) of the Road Traffic Regulation Act 1984, as amended, the Road Traffic (Permitted Parking Area and Special Parking Area) (South Ayrshire Council) Designation Order 2012 and the Road Traffic Act 1991 and of all other enabling powers, made the above-named Order to to enable building works at the train station and to enable building works at the train station and to facilitate a temporary shuttle bus to Troon ferry terminal during works at Ardrossan Harbour.
No Waiting At Any Time -
St Meddans Street (northwest side) from a point 25 metre southwest of the extended west kerbline of Barrassie Street northeastwards for a distance of 60 metres to the gable end of house number 37.
St Meddan Street (southeast side) from the the extended east kerbline of Barassie Street northeastwards for a distance of 80 metres to its juncttion with the Station access (no entry).
Victoria Drive (both sides) from its junction with Harling Drive / Golf Crescent southwestwards for a distance of 75 metres.
The Order commences on 03 July 2023 and has a maximum duration of 18 months or until the works are completed, whichever is earlier. The works are expected to commence from 03 July 2023 at 00:01 with the restrictions remaining in place until 05 January 2025 at 23:59. Days and times of the works may be dependent upon the weather conditions but the Order will be implemented only when the appropriate signs and/or roadmarkings.
Legislation Information
Section 14(1) of the Road Traffic Regulation Act 1984, as amended, the Road Traffic (Permitted Parking Area and Special Parking Area) (South Ayrshire Council) Designation Order 2012 and the Road Traffic Act 1991 and of all other enabling powers
Attachments:
Map_SAC10042.pdf
PublicNotice_SAC10042.pdf