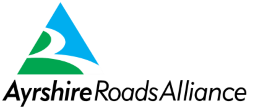 EAC Order No. 10303
East Ayrshire Council
(A70 Ayr Road and A70 Ochiltree by-pass, Ochiltree)
(Temporary Road Closure & Prohibition of Waiting) Order 2023
On 14th November 2023 the Council, in exercise of the powers conferred on it under Section 14(1) of the Road Traffic Regulation Act 1984, as amended, the Road Traffic (Permitted Parking Area and Special Parking Area) (East Ayrshire Council) Designation Order 2012 and the Road Traffic Act 1991 and of all other enabling powers, made the above-named Order to allow Carriageway Resurfacing
Road Closure – A70 Ayr Road and A70 Ochiltree by-pass, Ochiltree - Affected Length 1.9km from A70 Main Street to A70 at Mote Toll.
No Waiting At Any Time – Main Street, Ochiltree both sides of road, from A70 to Highfield Place a distance of 750m..
The Order commences on 02 December 2023 and has a maximum duration of 18 months or until the works are completed, whichever is earlier. The works are expected to commence from 02 December 2023 at 08:00 until 10 December 2023 at 20:00.
The road will be closed between 08:00 each Saturday until 20.00 each Sunday for the duration of the works with it being open out-with these times or until the works are complete whatever is earlier.

The days and times of the works may be dependent upon the weather conditions but the Order restrictions will be implemented only when the appropriate signs are displayed.
Emergency Services access will not be affected .
Access for residents, deliveries and pedestrians' out-with the working zone will be maintained when safe to do so.
An alternative route For non high-sided vehicles: A70 to Dettingen Roundabout Cumnock, A76 to Templeton Roundabout Auchinleck to A719 at Crossroads to A77 at Sandyford Toll to Holmston Roundabout, turning left on to A70 and continuing towards Ochiltree and vice versa.
High-Sided vehicles will avoid the low rail bridge at Coalhall using the designated diversion route via B730 through Drongan to B7046 Sinclairston to U728 Glenconner before re-joining the A70 at Mote Toll and vice versa..
Legislation Information
Section 14(1) of the Road Traffic Regulation Act 1984, as amended, the Road Traffic (Permitted Parking Area and Special Parking Area) (East Ayrshire Council) Designation Order 2012 and the Road Traffic Act 1991 and of all other enabling powers
Attachments:
Map_EAC10303.pdf
PublicNotice_EAC10303.pdf