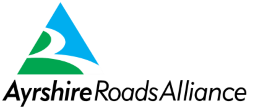 EAC No. 10143
East Ayrshire Council
( Various Roads , Kilmarnock)
(Temporary Road Closure and Suspension of One way Traffic) Order 2023
On 2nd May 2023 the Council, in exercise of the powers conferred on it under Section 16 A of the Road Traffic Regulation Act 1984, as amended, and of all other enabling powers, made the above-named Order, to facilitate Roon the Toon
Temporary Road Closure – Various Roads , Kilmarnock
Dundonald Road – In its Entirety
Fowlds Street - In its Entirety
Green Street – from its junction with London Road southwards to its intersection with Sturrock Street
Holmes Road - from its junction with U34 Fairyhill Road north-east wards to its junction with Dundonald Road
John Finnie Street - from its junction with St Marnock Street/Dundonald Road/Portland Road northwards to its junction with Grange Place
King Street – In its Entirety
London Road (West Bound Lane only) – from its junction with Holehouse Road Westwards to its junction with Green Street
Old Mill Road – from its intersection with Wellbeck Street to its junction with Sturrock Street/Armour Street
Portland Road – from its junction with St Marnock Street/Dundonald Road/John Finnie Street westwards to its junction with Grange Street
Portland Street– from its junction with West George Street southwards to its intersection with The Cross/King Street
Queens Drive – from its junction with B7072 Hurlford Road north-west wards to its junction intersection with Wellbeck Street
St Marnock Street – In its Entirety
Sturrock Street – In its Entirety
The Cross – In its Entirety
U34 Fairyhill Road – In its Entirety
Welbeck Street – from its intersection with Queens Drive north-westwards to its intersection with Old Mill Road
A759 – from its junction with Dundonald Road/U34 Fairyhill Road northwards to its junction with A759 to Gatehead .
SUSPENSION OF ONE WAY TRAFFIC

King St (between St. Marnock St and Titchfield St) and St. Marnock St.
The Order will come into operation at 09:00 hrs until 13:00 hrs on 11/06/23, or until the event is finished whichever is earlier and the Order will be implemented only when appropriate signs are displayed.
Whilst roads are closed alternative routes will be signed accordingly on site.
Vehicular access to properties within the closed roads will be permitted on the instruction of the traffic management marshals when it is safe to do so.
Pedestrian access will be maintained throughout the closure period.
Legislation Information
Section 14(1) of the Road Traffic Regulation Act 1984, as amended, and of all other enabling powers
Attachments:
PublicNotice_EAC10143.pdf
Map_EAC10143.pdf