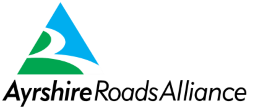 EAC Order No. 10056
East Ayrshire Council
( Irvinebank Road, East Main Street, Jamieson Road and Ranoldcoup Road Darvel)
(Temporary Road Closure & Prohibition of Waiting) Order 2023
On 17th January 2023 the Council, in exercise of the powers conferred on it under Section 14(1) of the Road Traffic Regulation Act 1984, as amended, the Road Traffic (Permitted Parking Area and Special Parking Area) (East Ayrshire Council) Designation Order 2012 and the Road Traffic Act 1991 and of all other enabling powers, made the above-named Order to allow access for Darvel Football Club
Road Closure – Irvinebank Road Darvel
No Waiting At Any Time –
Irvinebank Road - Full Length
Jamieson Road - From Junction of Station Gate to West Donnington both Sides.
Ranoldcoup Road - 50mtrs either side of Collins Ave (At Bowling Club) both Sides.
East Main Street - 50m either side of junction Irvinebank Road both sides
The Order commences on 23rd January 2023. From 23 January 2023 at 15:00 until 23 January 2023 at 23:59.
Emergency Services access will not be affected and access for residents, deliveries and pedestrians' out-with the working zone will be maintained.
An alternative route is Road Closure has no Diversion - Dead End.
Legislation Information
Section 14(1) of the Road Traffic Regulation Act 1984, as amended, the Road Traffic (Permitted Parking Area and Special Parking Area) (East Ayrshire Council) Designation Order 2012 and the Road Traffic Act 1991 and of all other enabling powers
Attachments:
Map_EAC10056.pdf
PublicNotice_EAC10056.pdf